Universal Orlando Resort, a sprawling theme park in Orlando, Florida, is renowned for its thrilling rides, immersive experiences, and magical attractions. While many flock to the park for its headline attractions, there are several underrated gems that often go unnoticed. Let's delve into some of these lesser-known treasures and what visitors can expect.
The Hidden Magic Beyond the Main Attractions
Universal Orlando Resort is not just about wizards, wands, and high-speed roller coasters. Beyond the limelight of the main attractions, there are several experiences that offer unique thrills and memories.
Men in Black Alien Attack: Nestled between The Wizarding World and Springfield, this ride-and-shoot combo is unlike any other in the park. It's a competitive attraction where riders can shoot at aliens hiding in windows or behind trees. There are secret tricks to boost your score, and if you listen carefully, you might just earn an extra bonus. This ride is a testament to Universal's commitment to detail and interactivity.
Jurassic Park River Adventure: An old classic that debuted in 1999, this water ride offers a serene journey through a dinosaur-laden environment. However, the calm quickly turns to chaos, reminiscent of the original film's plot. Riders come face-to-face with an angry Tyrannosaurus rex before plunging 85 feet into a splashy landing pool.
Hagrid's Magical Creatures Motorbike Adventure: This open-air coaster offers a thrilling journey through the Forbidden Forest, teeming with magical creatures. The ride's queue is filled with details from the Harry Potter universe, making the wait a part of the experience.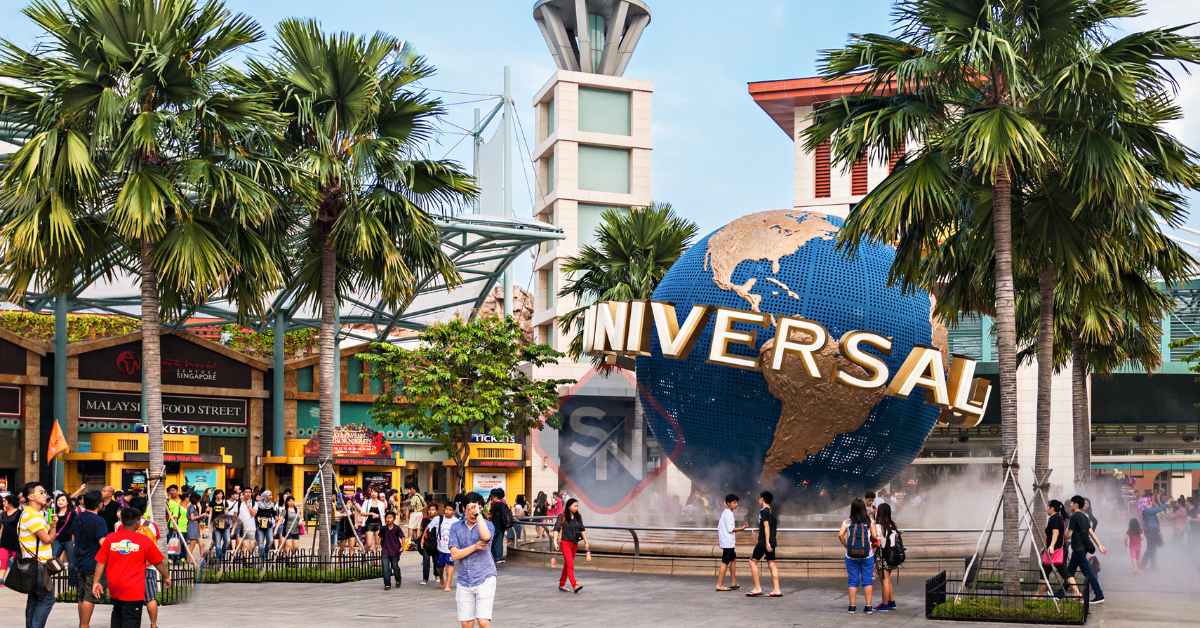 Tips for a Memorable Universal Experience
Visit During Off-Peak Times: While summer might seem like the ideal time to visit, the months of June through August are sweltering and crowded. Instead, consider visiting right after schools reopen in September and October. Not only will you encounter fewer crowds, but you'll also get to experience the Halloween Horror Nights decorations.
Universal Express Pass: If you're looking to maximize your time, consider investing in the Universal Express Pass. This pass allows you to bypass long lines, ensuring you get the most out of your visit.
Stay at Universal's Hotels: Staying at one of Universal's hotels, such as Loews Sapphire Falls Resort, offers convenience and special perks. You'll have easy access to the park and can take advantage of early-morning access and other benefits.
Dining at Universal: For a unique dining experience, head to Moe's Tavern in Springfield for lunch. For dinner, Finnegan's offers traditional Irish-American dishes, while the Today Cafe provides a modern twist with New American fare.
The Future: Universal's Epic Universe
While Universal Orlando Resort already offers a plethora of attractions, the future promises even more excitement. Slated to open in 2025, Universal's Epic Universe is expected to feature at least four new themed lands, an entertainment center, hotels, shops, and more. Rumors suggest that one of the sections might be the Super Nintendo World, complete with attractions like Yoshi's Adventure and a real-life Mario Kart ride.
Conclusion
Universal Orlando Resort is a haven for thrill-seekers and magic lovers. While the main attractions draw the crowds, the underrated gems offer unique experiences that are worth exploring. Whether you're a first-time visitor or a seasoned Universal enthusiast, there's always something new to discover.
This article is for informational purposes only and is based on sources believed to be reliable. However, we do not guarantee its accuracy or completeness. We are not liable for any errors, omissions, or any losses, injuries, or damages arising from its display or use. The views expressed are those of the author and do not necessarily reflect any official stance. External links are not endorsements, and we are not responsible for their content. Use of this information is at your own risk.