Los Angeles County, a region synonymous with Hollywood glamour and sun-kissed beaches, is now stepping into the limelight for a different, more altruistic reason.
The county is on the brink of implementing a groundbreaking initiative aimed at eradicating the medical debt that plagues many of its residents. This move, if successful, could serve as a beacon of hope for countless individuals struggling under the weight of medical bills.
The Magnitude of Medical Debt
Medical debt is not just a number; it's a reflection of the hardships many face when trying to access healthcare. A report from Becker's Hospital Review highlighted that Los Angeles County is contemplating a $2 billion medical debt relief plan1.
This initiative was spurred by a June report revealing that approximately 810,000 L.A. County residents, equating to roughly one in 10, are grappling with outstanding medical debt2. Alarmingly, a disproportionate number of these individuals are Black and Latino, underscoring the racial disparities inherent in the healthcare system.
Delving into the Plan
The Board of Supervisors in L.A. County is not merely toying with the idea; they are actively considering a plan that could potentially wipe out a staggering $2.6 billion in medical debt for its residents3.
This isn't just about erasing numbers; it's about transforming lives. Medical debt can be a relentless burden, casting long shadows over individuals' credit scores, mental well-being, and overall life quality.
CBS News, in its coverage, emphasized the transformative potential of this initiative, highlighting the ripple effects it could have on the broader community4. The LA Vibe, meanwhile, delved into the nitty-gritty, offering readers a comprehensive look at the mechanics of this ambitious endeavor3.
The Broader Implications of Medical Debt
To understand the significance of L.A. County's move, one must first grasp the broader context of medical debt in the U.S. Even with health insurance, a large number of Americans find themselves ensnared in a web of medical bills.
The consequences of unpaid medical bills are multifaceted, ranging from dents in credit scores to potential legal ramifications. By addressing this issue head-on, L.A. County is not only tackling a financial problem but also addressing a deep-seated societal challenge.
Potential Challenges and Roadblocks
While the initiative is undeniably groundbreaking, it's not without its challenges. Funding is a primary concern. How will the county marshal the resources required for such a massive undertaking?
Furthermore, what criteria will be employed to determine eligibility for debt relief? And how will this move impact the county's dynamics with healthcare providers and creditors? These are pressing questions that demand answers as the county forges ahead with its plan.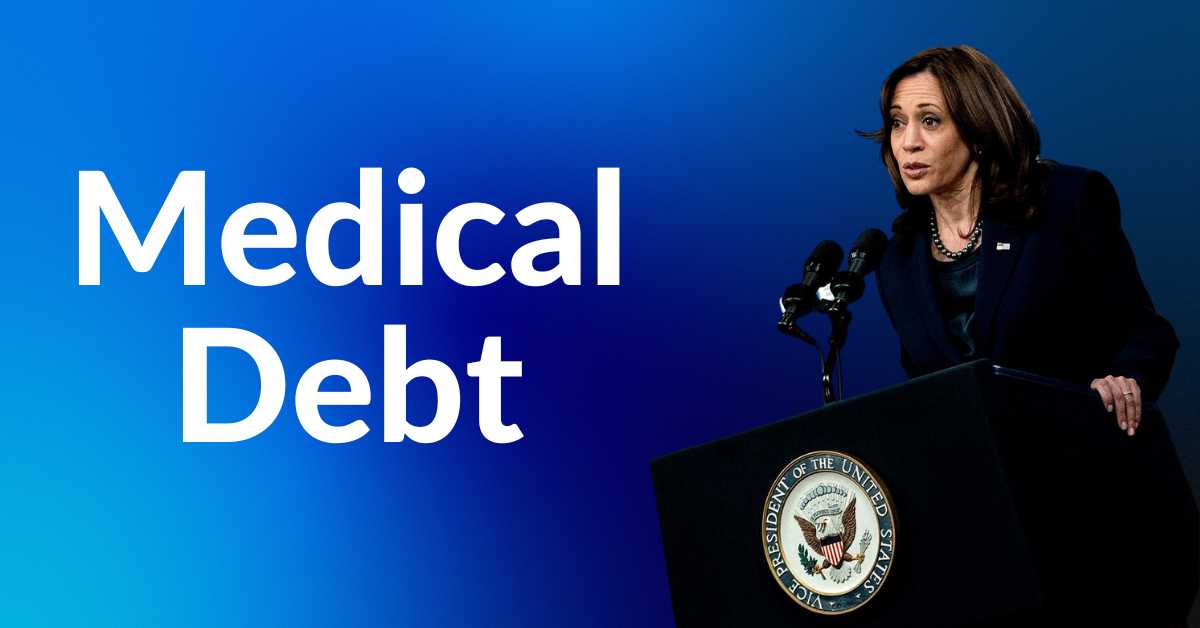 A Glimpse into the Future
If L.A. County's plan comes to fruition, it could herald a new era in how local governments address healthcare challenges. Eradicating medical debt is about more than just balancing books; it's about enhancing lives, alleviating stress, and offering residents a chance at a brighter, debt-free future.
The county's ambitious plan, if executed effectively, could serve as a template for other regions grappling with similar challenges.
Conclusion
In a world where medical expenses often lead to financial ruin, L.A. County's initiative shines as a beacon of hope. By addressing the medical debt crisis head-on, the county is not only showcasing its commitment to its residents but also setting a precedent for other regions to emulate.
As this story unfolds, all eyes will be on L.A. County, watching and hoping for a successful outcome that could change the narrative around medical debt in the U.S.