TruLife Distribution, a leading name in the health and wellness industry, recently made headlines with its remarkable presence at the Efficient Collaborative Retail Marketing (ECRM) event held in Florida.
The company's participation in this in-person event has garnered significant attention from industry experts and enthusiasts alike. Here's a detailed look into TruLife Distribution's ECRM journey and its implications.
TruLife Distribution at ECRM
The ECRM event, known for its collaborative approach to retail marketing, witnessed TruLife Distribution as one of its standout participants.
According to a news release from PR Newswire, the company showcased its innovative health and wellness products, emphasizing the importance of natural ingredients and sustainable practices.
The event served as a platform for TruLife to interact directly with retailers, providing insights into their product range, benefits, and the science behind their formulations.
The company's representatives engaged in one-on-one discussions, product demonstrations, and networking sessions, ensuring that attendees got a comprehensive understanding of what TruLife brings to the table.
Social Media Buzz
TruLife Distribution's participation in the ECRM event was not just limited to the event venue. The company's Facebook page was abuzz with updates, testimonials, and behind-the-scenes glimpses of the event.
The social media engagement highlighted the company's commitment to transparency and its efforts to connect with its audience on a personal level.
Furthermore, their Instagram handle showcased visual snippets from the event, capturing the essence of their participation and the products they showcased. From live sessions to Q&A segments, TruLife ensured its digital audience was a part of their ECRM journey.
Company's Growth Trajectory
Crunchbase provides a detailed timeline of TruLife Distribution's growth and achievements. From its inception to its current stature, the company has consistently focused on delivering quality products that cater to the health and wellness needs of its customers. The ECRM event is just another feather in its cap, showcasing its dedication to innovation and market presence.
Over the years, TruLife has expanded its product range, ventured into new markets, and established partnerships with renowned brands in the health and wellness sector. Their consistent growth trajectory is a testament to their commitment to excellence and their ability to adapt to the ever-evolving market dynamics.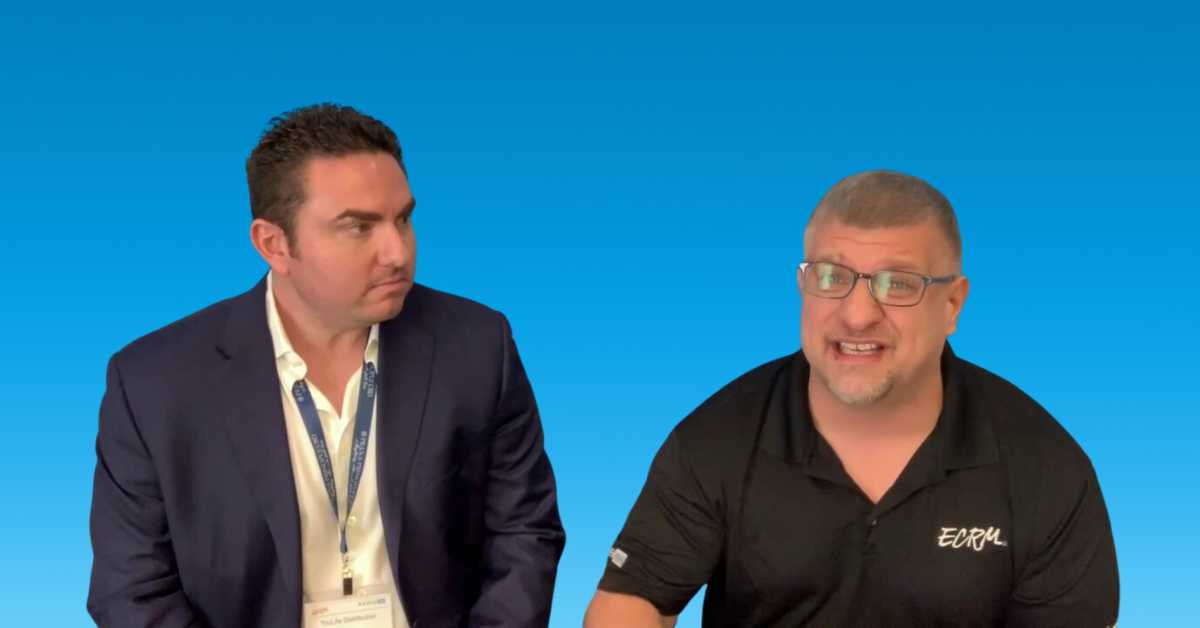 Retail Today's Coverage
In a feature by Retail Today, TruLife Distribution's success at the ECRM event was highlighted. The article emphasized the company's approach to collaborative retail marketing and its strategies to stay ahead in the competitive market.
The feature delved deep into TruLife's product range, highlighting the unique selling points and the benefits they offer to the end consumer. It also shed light on the company's future plans, hinting at upcoming product launches and potential collaborations.
About TruLife Distribution
For those unfamiliar with the brand, TruLife Distribution is a pioneer in the health and wellness sector. The company prides itself on its commitment to quality, sustainability, and customer satisfaction. With a team of dedicated professionals, TruLife Distribution ensures that its products meet the highest standards of safety and efficacy.
Their mission revolves around bringing the best of health and wellness to consumers worldwide. By partnering with global brands and leveraging cutting-edge research, TruLife aims to be at the forefront of the health revolution.
Key Personnel
TruLife Distribution's success can be attributed to its visionary leaders. William Vanegas and Daniel Lesan are notable figures associated with the company, driving its mission and vision forward. Their leadership style, combined with their vast industry experience, has been instrumental in shaping TruLife's growth story.
Conclusion
TruLife Distribution's participation in the ECRM event in Florida is a testament to its commitment to excellence and innovation. As the company continues to grow and expand its horizons, industry experts and customers alike eagerly await its next big move.