The presidency of the United States is a role steeped in power and responsibility, but it also brings a unique financial trajectory for those who hold the office. Traditionally, U.S. presidents have witnessed a substantial increase in their net worth after leaving the Oval Office. From lucrative book deals to high-paid speaking engagements, the trend has been consistent—until now.
A Break in the Pattern: Donald Trump's Financial Decline
A recent claim circulating on social media has sparked interest and controversy. It contrasts the financial paths of modern U.S. presidents, highlighting an outlier in this pattern: Donald Trump.
The tweet from Benny Johnson presents a stark comparison, showing Trump's net worth allegedly shrinking from $3 billion to $2.3 billion post-presidency, while his predecessors have seemingly reaped financial gains. Here is the tweet that has fueled much of the current discussion:
Every single president in modern history has increased their net worth after leaving office except for one— Donald Trump.

Obama: $1.3m vs. $70m
George Bush: $20m vs. $40m
Clinton: $1.3m vs. $241.5m
George W. Bush: $4m vs. $23m
Carter: $2.3m vs. $10m
Nixon: $2m vs. $10m
Reagan:…

— Benny Johnson (@bennyjohnson) November 4, 2023
The tweet from Benny Johnson presents a stark comparison, showing Trump's net worth allegedly shrinking from $3 billion to $2.3 billion post-presidency, while his predecessors have seemingly reaped financial gains.
Unpacking the Trump Financial Enigma
This article aims to sift through the noise and focus on the facts, examining Donald Trump's wealth since his departure from the presidency. It will delve into the intricate web of his vast business empire, the impacts of his political tenure, and ongoing legal battles that could shape his financial future.
Presidential Prosperity Post-Tenure: A Comparative Snapshotx
A tweet by Benny Johnson has recently thrown the spotlight on a remarkable trend among modern U.S. presidents—financial prosperity following their service in the Oval Office. The tweet outlines a clear pattern of wealth accumulation for former presidents, including Obama, both Bushes, Clinton, Carter, Nixon, and Reagan, citing their net worth before entering and after leaving the White House.
For instance, Bill Clinton's net worth reportedly escalated from $1.3 million to an astounding $241.5 million, illustrating a common narrative of financial growth post-presidency.
However, Donald Trump emerges as an exception to this rule. According to the tweet, Trump's net worth saw a reduction, descending from $3 billion to $2.3 billion. This divergence prompts a deeper investigation into the factors that might have influenced such a downturn and sets the stage for a broader discussion on the financial outcomes of presidential careers.
The Genesis of Trump's Wealth: A Business Empire Pre-Politics
Before Donald Trump's ascent to the presidency, he was renowned for his business acumen and expansive real estate portfolio. His initial wealth was substantial, thanks in part to an inheritance from his father, but it was his business ventures that amplified his financial stature. Trump's empire spanned across numerous sectors, with his hands in over 500 entities, including luxury golf courses, iconic skyscrapers, and entertainment ventures.
Trump's real estate holdings were particularly noteworthy, with his name emblazoned on properties that became synonymous with luxury and success. From the construction of the famous Trump Tower to the establishment of high-end residential complexes, Trump's business successes painted the picture of a mogul with the Midas touch. These ventures laid a golden foundation that would support Trump through his future endeavors, including his foray into politics.
IV. The Presidency's Influence on Trump's Financial Fortunes
Donald Trump's tenure as president was marked by significant changes to his business landscape. The divisiveness of his political career, particularly following the Capitol riot, led to severed ties with various business partners and a notable loss of deals. His politics, which were embroiled in controversies, not only affected his reputation but also had a substantial financial cost.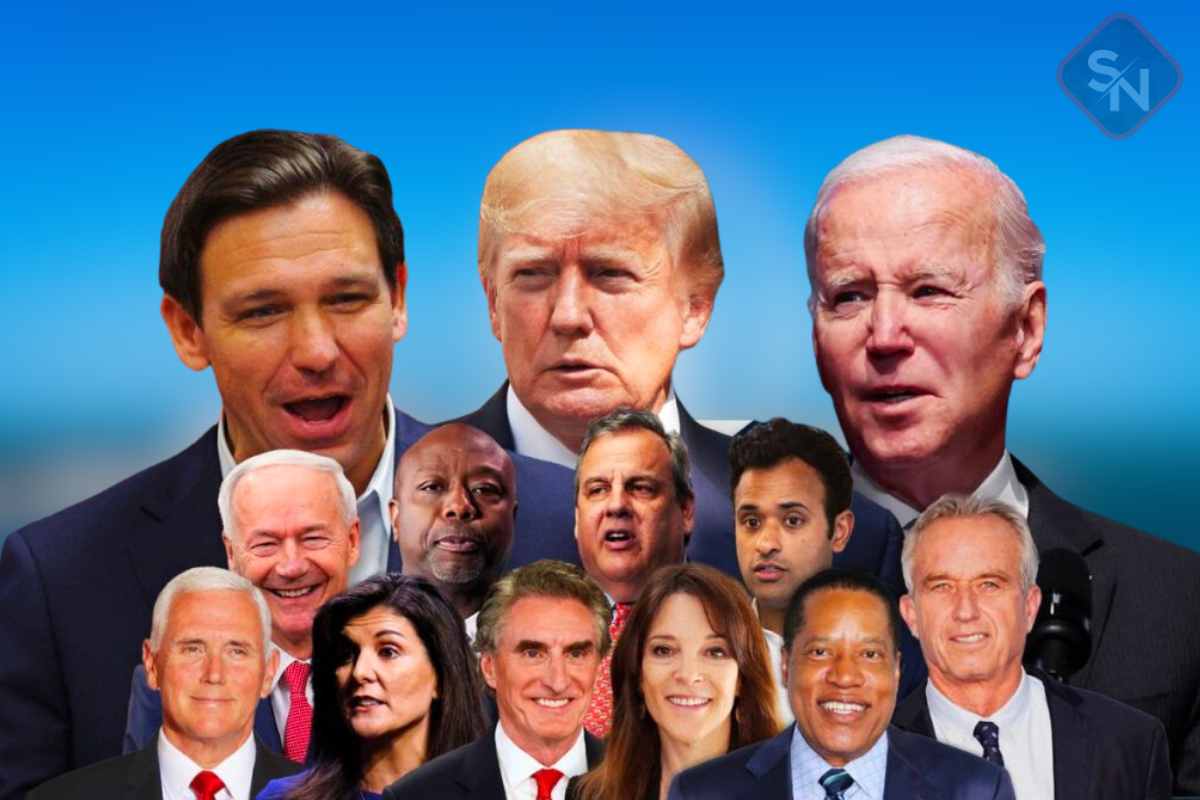 Additionally, the real estate market, the bedrock of Trump's wealth, suffered during the COVID-19 pandemic. The shift towards remote work and the exodus from urban centers caused a slump in property values, which had a direct impact on Trump's assets concentrated in New York real estate. These factors combined to erode the financial empire Trump had built over decades.
V. The Cost of Controversy: Trump's Legal Battles
Since leaving office, Donald Trump has found himself entangled in a series of legal challenges that could have profound implications for his wealth. The former president is facing multiple allegations and charges, ranging from business-related fraud to inappropriate handling of classified documents. The legal fees associated with defending against these charges are substantial.
While the specifics of Trump's legal expenditure are not public, it is known that a significant portion of the expenses has been shouldered by his Save America political action committee. The implications of using political donations to cover personal legal fees are complex and could lead to further scrutiny and potential legal repercussions.
The ongoing legal battles and their financial drain present a stark contrast to the post-presidential earnings typically expected in the lucrative speaking circuits and memoir deals that his predecessors have enjoyed.
VI. Turbulence in the Tech World: Trump's Social Media Setback
The venture into social media was poised to be a modern-day business triumph for Donald Trump, but the reality proved to be starkly different. Trump's social media platform, Truth Social, part of Trump Media & Technology Group, has seen a substantial devaluation.
Forbes, a leading authority in financial reporting, tracked this descent, noting a plummet from an optimistic valuation of $730 million to less than $100 million. This significant downturn has played a role in the reduction of Trump's overall net worth from $3 billion to $2.6 billion as of October 2023. The fluctuations of Trump's social media business reflect the volatile nature of tech investments and their impact on the net worth of their proprietors.
VII. A Tale of Two Ledgers: Trump's Business Highs and Lows
The financial narrative of Donald Trump is a tapestry woven with both resounding successes and public failures. On one hand, his business acumen led to the development of monumental real estate ventures, such as the iconic Trump Tower and a portfolio of luxury golf resorts that bolstered his wealth. These triumphs marked him as a titan in the realms of real estate and luxury branding.
In stark contrast, however, Trump's business journey has not been without its valleys. Notable failures include the downfall of Trump Airlines and several casino bankruptcies, most infamously, the collapse of Trump's Taj Mahal in Atlantic City. These business misadventures reveal the inherent risks of entrepreneurship and serve to underscore the unpredictable nature of Trump's financial saga.
VIII. The Wealth Narrative: Public Perception and Media's Role
The public's view of Donald Trump's wealth and his acumen as a businessman has always been intertwined with his public persona, shaped largely by his portrayal in the media. Since his departure from office, the media's scrutiny of his financial dealings has intensified, with every fluctuation in his net worth making headlines.
This continuous spotlight has influenced public perception, creating a complex image of a businessman-turned-politician whose financial success is both lauded and questioned. The discussion extends beyond the pages of financial journals into the realms of social media, where tweets and posts dissect his business legacy with every new development.
IX. Weighing the Scales of Ethics and Legality
The question of ethics in the relationship between politics and personal wealth is a tale as old as time. The increase in net worth experienced by many former presidents raises questions about the intersection of public service and private gain. Trump's case, highlighted by the tweet from Benny Johnson, adds a unique layer to this discourse, with his net worth reportedly decreasing, contrasting with his predecessors.
The tweet also raises a provocative question regarding the legal and ethical considerations of using political influence to enhance personal wealth—a question that extends beyond Trump to encompass the broader political landscape. As legal proceedings unfold, these considerations remain in the limelight, underscoring the need for transparency and accountability in the nexus between politics and personal finance.
X. Conclusion: The Presidential Wealth Paradox
In conclusion, the exploration of Donald Trump's financial journey post-presidency reveals a departure from the norm of presidential wealth accumulation. Unlike his predecessors, Trump's net worth has faced a decline, as indicated by the figures highlighted in Benny Johnson's tweet and reported by financial analysts.
This decline can be attributed to various factors, including his polarizing political career, legal entanglements, and the vicissitudes of his business ventures, especially the downturn of his social media platform. The scrutiny over his finances post-presidency underscores the broader conversation about the ethical lines between public service and private wealth.
The financial standing of a president, both during and after their term, is undeniably significant. It reflects not only on their personal brand but also on the office of the presidency itself. As society continues to grapple with these issues, one wonders what the future holds. Will future presidents follow the financial footsteps of their predecessors, or will Trump's case mark the beginning of a new trend?